Under the auspices of European Federation for Clinical Chemistry and Laboratory Medicine.
Dear professional partners, dear colleagues,
the newly elected executive board of SSCB would like to invite you to the 15th regular professional conference with international participation LABKVALITA 2023, which will take place on October 8th -10th, 2023, in the HORIZONT Resort**** hotel in Stará Lesná, in the High Tatras, Slovakia.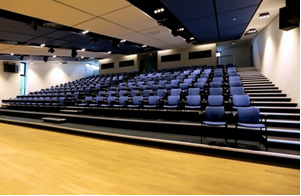 MAIN TOPICS
Ethics, communication, psychology in medicine

Quality of the laboratory process

Perspectives of professional development in clinical biochemistry in our country and in the world

Application of special methodologies and procedures in laboratory diagnostics

Management and interpretation of unusual and unexpected laboratory results
Laboratory diagnostics of myocardial disease
The event is included in the credit system for continuous medical education of the healthcare workers. Registered participants will receive "Certificates of Participation" with the appropriate amount of CME credits (ARS CME).
POSTER PRESENTATION
Active participation in the event is possible in the form of a poster. Posters will be presented in electronic form, on LCD touch screens, and should be sent in PDF format by September 15th, 2023 at the latest, to the following address: kacaniova@klinickabiochemia.sk
PROGRAM COMMITTEE
MUDr. Hedviga Pivovarníková
Ing. Vladimír Heriban, PhD., MBA, MSc.
MUDr. Daniel Magula, CSc.
RNDr. Mgr. Marko Kapalla, PhD.

Ing. Jana Netriová, PhD., MPH
MUDr. Jana Šaligová
MUDr. Peter Sečník, Ph.D.

CONGRESS LANGUAGES
Slovak, Czech, English. No simultaneous translation will be provided.
REGISTRATION
Please register online by clicking the link below. 
Registration deadline: October 7th, 2023
SSCB members
SSCB non-members
Students and pensioners
Acompanying persons
1-day fee
SSCB members
Prepayment by bank transfer/online before October 
8th 
2023: 50 EUR
Payment by bank transfer/online after October
8th 
2023
: 65 EUR
SSCB non-members
Students and pensioners
Acompanying persons
1-day fee
The conference fee includes conference materials and refreshments during the cofee breaks of the scientific program.
ACCOMMODATION
Horizont Resort**** Stará Lesná 178, 059 60 Stará Lesná
Twin/double room 2/2 with half board…….. 68,–  €/person/night

Single room 1/1 with half board………… 119,–  €/person/night

Accommodation fee……………………………… 1,–   €/person/night
The price of accommodation includes breakfast for € 8 and dinner for € 10 in the form of buffets, Wi-Fi internet connection and parking. It all needs to be paid directly to the hotel.
You can book accommodation online on the hotel website https://horizontresort.sk/, no later than September 30th, 2023. To book accommodation, you are required to enter the PROMO CODE: LABKVALITA2023.
CATERING
Lunches for October 9th and 10th, 2023 and for the discussion evening on October 8th, 2023 in the restaurant of the Horizont**** hotel must be ordered and paid for in advance. The price of lunch is € 22,50, the price of the discussion evening is € 27. Your interest for the lunches must be indicated in the registration form.
TRANSPORTATION
We recommend traveling by train to the Poprad-Tatry train station and from there by ABA Taxi (phone #: +421 915 334 773 ) to the Horizont Resort**** hotel in Stará Lesná. The price of one taxi trip from Poprad to Stará Lesná is € 15.
We look forward to meeting you in High Tatras in October 8th – 10th 2023.
MUDr. Hedviga Pivovarníková
SSCB President
RNDr. Mária Kačániová
Head of organisation committee